Fragrance Finder Quiz
Your Perfect Fragrance Match
Enjoy a scent that matches your moods, your passions and all of you. Take our quick quiz to discover yours, today.
Question
I dag føler jeg meg:
Playful

Sentimental

Bold

Optimistic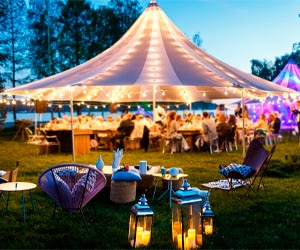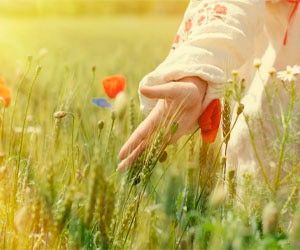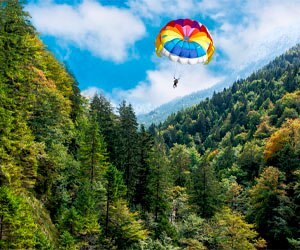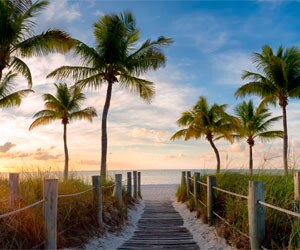 Hvis jeg kunne dratt et sted, ville det vært:
Flowery

Citrus

Woody (Black Forest)

Fruity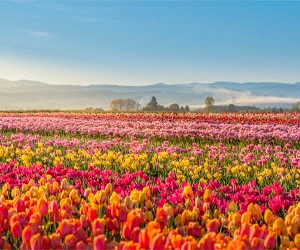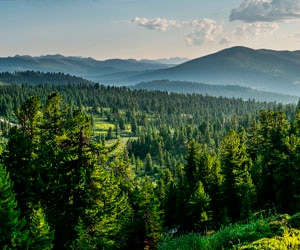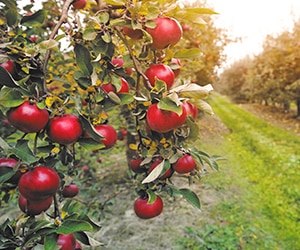 Min favorittsesong er:
Spring

Summer

Autumn

Winter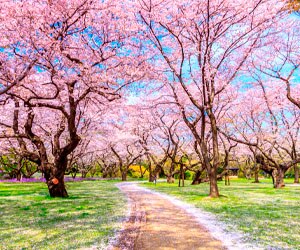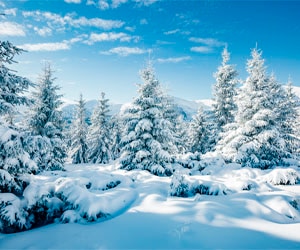 Jeg trekkes automatisk mot:
blue light blue

Green

White

Red yellow

Pink purple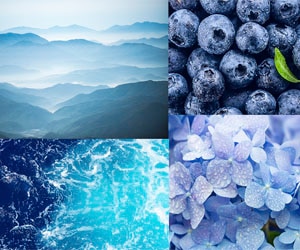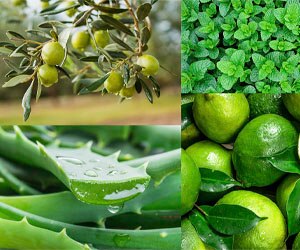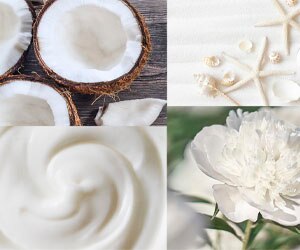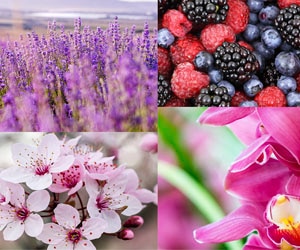 Jeg elsker å bruke Palmolive produkter:
Waking up

Winding down at the end of the day

Ready for a night out

Just worked out

All the time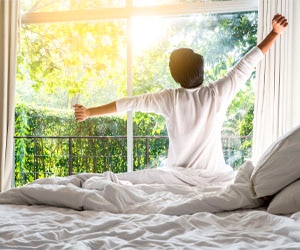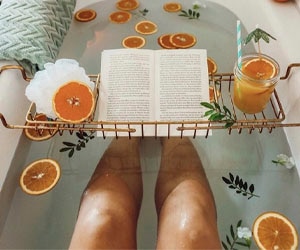 For å slappe av på slutten av dagen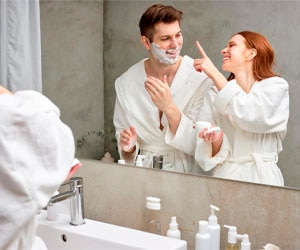 For å bli klar til en tur ut på kvelden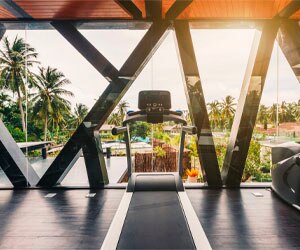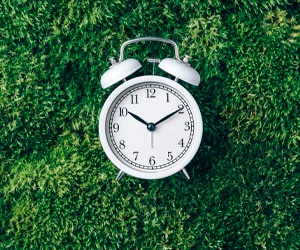 Fant den!




Oppdag det perfekte produktet for deg
EXPLORE
FRAGRANCE MATCHED FOR YOU
Blomsterdufter fanger skjønnheten av vakre buketter, stimulerer sansene dine forsiktig og tar deg med til forskjellige tider og steder. En feminin, myk, sensuell blanding av de vakreste blomstene.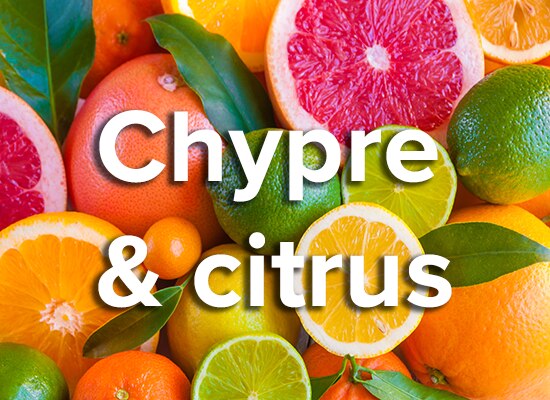 En sofistikert sammensmeltning av nydelige dufter, kombinerer de friske, oppløftende notene av lime, sitron, mandarin og appelsin med lettheten av blomster og det jordaktige i mose.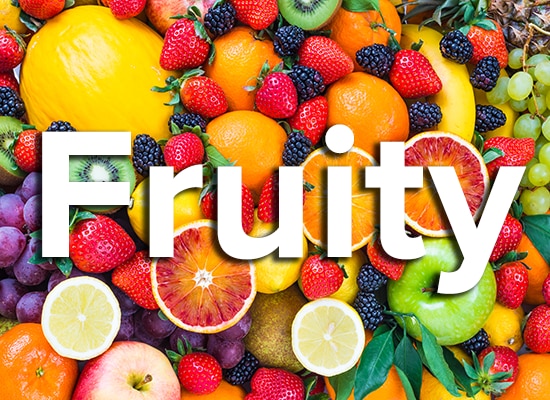 En kombinasjon av fruktige dufter laget av overdådige lukter, tropiske ferier og den myke berøringen av fløyel. Fruktige dufter er lekne og perfekte for tid i solskinnet om sommeren eller for å løfte humøret på en dag med grått vær og duskregn.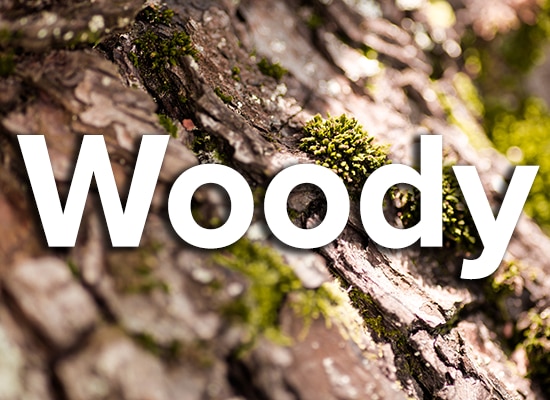 Rike, jordnære noter fra en blanding av trelukter for en langvarig, røkt, signaturduft som er gjennomsyret av overdådighet. Dens distinktive aroma kommer fra en gåtur i skogen - trær, kvae, mose, bark, kongler, busker og røtter.
EXPLORE
PRODUCTS MATCHED FOR YOU
Wrap your hands with a delightful fragrance and leave them feeling nourished and touchably soft with Palmolive Naturals Almond & Milk bar soap.

More info

»

Wrap your hands with a delightful fragrance and leave them feeling nourished and touchably soft with Palmolive Naturals Olive & Milk bar soap.

More info

»

Citrus
Hygiene Plus
Winter
Tre
All the time
Sitrus
Fruktig
Summer
Spring
Woody (Black Forest)
Green
Autumn
Waking up
Håndsåpe
Fruity

Feel protected with Palmolive Hygiene Plus Kitchen liquid hand soap, a beautifully fragrant antibacterial liquid hand soap to keep your hands clean.

More info

»

Flowery
Citrus
Tre
All the time
Sitrus
Fruktig
Summer
Spring
Aquarium
Blomster
Autumn
Waking up
Håndsåpe
Fruity
blue light blue

Feel closer to nature with Palmolive Aquarium liquid hand soap, a gentle and beautifully fragrant liquid hand soap for the hands of the whole family.

More info

»

Naturals
Winter
All the time
Fruktig
Summer
White
Spring
Pink purple
Blomster
Autumn
Waking up
Håndsåpe
Fruity

Wrap your hands with a delightful fragrance and leave them feeling nourished and touchably soft with Palmolive Naturals Milk & Almond liquid hand soap.

More info

»

Flowery
All the time
Summer
Spring
Magic Softness
Skum
Pink purple
Autumn
Waking up
Fruity

Be surprised by Palmolive Magic Softness Raspberry, a wonderfully fragrant foaming hand wash to delight even the most sensitive skin with its instant foam.

More info

»

Flowery
Naturals
Winter
Tre
All the time
Fruktig
Summer
White
Spring
Woody (Black Forest)
Red yellow
Blomster
Autumn
Waking up
Håndsåpe
Fruity

Wrap your hands with a delightful fragrance and leave them feeling nourished and touchably soft with Palmolive Naturals Milk & Honey liquid hand soap.

More info

»

Citrus
Naturals
Winter
Tre
All the time
Sitrus
Summer
White
Spring
Woody (Black Forest)
Pink purple
Blomster
Autumn
Waking up
Fruity
Håndsåpe

Wrap your hands with a delightful fragrance and leave them feeling nourished and touchably soft with Palmolive Naturals Milk & Orchid liquid hand soap.

More info

»

Flowery
Hygiene Plus
Winter
Tre
All the time
Fruktig
Summer
Spring
Woody (Black Forest)
Green
Blomster
Autumn
Waking up
Håndsåpe
Fruity

Feel protected with Palmolive Hygiene Plus Sensitive liquid hand soap, a beautifully fragrant antibacterial liquid hand soap for supple, soft hands.

More info

»

Flowery
Naturals
Winter
Tre
All the time
Summer
White
Spring
Green
Blomster
Autumn
Waking up
Håndsåpe
Fruity

Wrap your hands with a delightful fragrance and leave them feeling nourished and touchably soft with Palmolive Naturals Milk & Almond liquid hand soap.

More info

»

Flowery
All the time
Sitrus
Summer
White
Spring
Skum
Magic Softness
Waking up
Autumn

Be surprised by Palmolive Magic Softness Jasmine, a wonderfully fragrant foaming hand wash to delight even the most sensitive skin with its instant foam.

More info

»

Flowery
Hygiene Plus
All the time
Fruktig
Summer
Spring
Green
Blomster
Autumn
Waking up
Håndsåpe
Fruity
blue light blue

Feel protected with Palmolive Hygiene Plus Fresh liquid hand soap, a beautifully fragrant antibacterial liquid hand soap to leave your hands feeling fresh.

More info

»

Dusjsåpe
For menn
Just worked out
Ready for a night out
Winter
Tre
All the time
Sitrus
Fruktig
Summer
Spring
Woody (Black Forest)
Red yellow
Autumn
Waking up

Feel energised with Palmolive Men Energising 3-in-1 Shower Gel, a beautifully fragrant men's shower gel to reconnect you with nature and keep your skin soft.

More info

»

Dusjsåpe
Wellness
Flowery
Citrus
Just worked out
Ready for a night out
All the time
Sitrus
Summer
Spring
Winding down at the end of the day
Green
Blomster
Autumn
blue light blue

Love your skin & feel closer to nature with Palmolive Wellness Massage shower gel, a beautifully fragrant shower gel with sea salt, aloe extract & essential oil.

More info

»

For menn
Dusjsåpe
Flowery
Citrus
Just worked out
Winter
Tre
All the time
Sitrus
Summer
Spring
Woody (Black Forest)
Green
Blomster
Autumn
blue light blue

Feel recharged with Palmolive Men Sport 3-in-1 Shower Gel, a beautifully fragrant men's shower gel to reconnect you with nature and keep your skin soft.

More info

»

Wellness
Dusjsåpe
Flowery
Orientalsk
Just worked out
Ready for a night out
Winter
Tre
All the time
Sitrus
Fruktig
Summer
Winding down at the end of the day
Spring
Woody (Black Forest)
Pink purple
Blomster
Waking up
Autumn
Fruity

Love your skin & feel closer to nature with Palmolive Wellness Revive shower gel, a beautifully fragrant shower gel with macadamia extract & essential oil.

More info

»

Flowery
Citrus
Just worked out
Naturals
Ready for a night out
Winter
Tre
All the time
Sitrus
Kremet dusjsåpe
Summer
White
Fruktig
Spring
Winding down at the end of the day
Woody (Black Forest)
Pink purple
Blomster
Autumn
Waking up
Fruity

Love your soft, moisturized skin with Palmolive Naturals Orchid & Milk Shower Cream, a beautifully fragrant shower cream to reconnect you with nature.

More info

»

Dusjsåpe
Flowery
Citrus
Just worked out
Winter
Memories
Tre
All the time
Sitrus
Summer
Fruktig
Winding down at the end of the day
Spring
Woody (Black Forest)
Pink purple
Blomster
Autumn
Fruity

Enjoy soft skin with Palmolive Memories Of Nature Sunset Relax shower gel, let a beautiful scent & ingredients of 95% natural origin reconnect you with nature.

More info

»

Dusjsåpe
Flowery
Ready for a night out
Pure & Delight
Tre
All the time
Fruktig
Summer
Spring
Winding down at the end of the day
Woody (Black Forest)
Green
Blomster
Autumn
Waking up
Fruity
blue light blue

Enjoy soft skin with Palmolive Pure & Delight Shower Gel. A vegan shower gel with organic coconut and a beautifully fragrant to reconnect you with nature.

More info

»

Dusjsåpe
Wellness
Flowery
Orientalsk
Just worked out
Ready for a night out
Winter
Tre
All the time
Fruktig
Summer
Spring
Winding down at the end of the day
Woody (Black Forest)
Pink purple
Blomster
Autumn
Waking up
Fruity

Love your skin & feel closer to nature with Palmolive Wellness Radiance shower gel, a beautifully fragrant shower gel with coconut extract & essential oil.

More info

»

Dusjsåpe
Flowery
Citrus
Just worked out
Ready for a night out
Pure & Delight
Winter
All the time
Sitrus
Summer
Fruktig
Winding down at the end of the day
Spring
Green
Red yellow
Blomster
Waking up
Autumn
Fruity
blue light blue

Enjoy soft skin with Palmolive Pure & Delight Shower Gel. A vegan shower gel with organic pomegranate and a beautifully fragrant to reconnect you with nature.

More info

»

For menn
Dusjsåpe
Orientalsk
Citrus
Just worked out
Ready for a night out
Winter
Tre
All the time
Sitrus
Summer
Spring
Woody (Black Forest)
Green
Autumn
Waking up
blue light blue

Feel refreshed with Palmolive Men Refreshing 3-in-1 Shower Gel, a beautifully fragrant men's shower gel to reconnect you with nature and keep your skin soft.

More info

»

Dusjsåpe
Flowery
Citrus
Ready for a night out
Winter
Memories
All the time
Sitrus
Fruktig
Summer
Spring
Winding down at the end of the day
Pink purple
Blomster
Autumn
Waking up
Fruity

Enjoy soft skin with Palmolive Memories Of Nature Flower Field shower gel, let a beautiful scent & ingredients of 95% natural origin reconnect you with nature.

More info

»

Dusjsåpe
Wellness
Flowery
Citrus
Just worked out
Ready for a night out
Winter
Tre
All the time
Sitrus
Fruktig
Summer
Spring
Winding down at the end of the day
Woody (Black Forest)
Green
Blomster
Autumn
Waking up
Fruity
blue light blue

Love your skin & feel closer to nature with Palmolive Wellness Revitalize shower gel, a beautifully fragrant shower gel with algae extracts & essential oil.

More info

»

Flowery
Just worked out
Naturals
Winter
Tre
All the time
Kremet dusjsåpe
Fruktig
Summer
White
Spring
Winding down at the end of the day
Woody (Black Forest)
Red yellow
Blomster
Autumn
Waking up
Fruity

Love your soft, moisturized skin with Palmolive Naturals Milk & Honey Shower Cream, a beautifully fragrant shower cream to reconnect you with nature.

More info

»

Flowery
Orientalsk
Citrus
Naturals
Winter
Tre
All the time
Sitrus
Kremet dusjsåpe
Fruktig
Summer
White
Spring
Winding down at the end of the day
Woody (Black Forest)
Blomster
Autumn
Waking up
Fruity

Love your soft, moisturized skin with Palmolive Naturals Camelia And Almond Shower Cream, a beautifully fragrant shower cream to reconnect you with nature.

More info

»

Flowery
Just worked out
Naturals
Winter
All the time
Kremet dusjsåpe
Fruktig
Summer
White
Spring
Winding down at the end of the day
Pink purple
Blomster
Autumn
Waking up
Fruity

Love your soft, moisturized skin with Palmolive Naturals Almond & Milk Shower Cream, a beautifully fragrant shower cream to reconnect you with nature.

More info

»

For menn
Dusjsåpe
Citrus
Just worked out
Ready for a night out
Winter
Tre
All the time
Sitrus
Fruktig
Summer
Spring
Woody (Black Forest)
Red yellow
Autumn
Waking up
Fruity

Feel refreshed with Palmolive Men Citrus Crush 3-in-1 Shower Gel, a beautifully fragrant men's shower gel to reconnect you with nature and keep your skin soft.

More info

»

Dusjsåpe
Flowery
All the time
Citrus
Sitrus
Summer
Spring
Winding down at the end of the day
Woody (Black Forest)
Red yellow
Blomster
Memories

Enjoy soft skin with Palmolive Memories Of Nature Summer Dreams shower gel, let a beautiful scent & ingredients of 95% natural origin reconnect you with nature.

More info

»

Flowery
Naturals
Winter
All the time
Kremet dusjsåpe
Fruktig
Summer
White
Spring
Winding down at the end of the day
Green
Blomster
Autumn
Waking up

Love your soft, moisturized skin with Palmolive Naturals Olive & Milk Shower Cream, a beautifully fragrant shower cream to reconnect you with nature.

More info

»

Flowery
Naturals
Winter
All the time
Kremet dusjsåpe
Fruktig
Summer
White
Spring
Winding down at the end of the day
Blomster
Autumn
Waking up
Fruity

Love your soft, moisturized skin with Palmolive Naturals Coconut & Milk Shower Cream, a beautifully fragrant shower cream to reconnect you with nature.

More info

»

Dusjsåpe
Flowery
Citrus
Ready for a night out
Winter
Memories
All the time
Sitrus
Fruktig
Summer
Spring
Winding down at the end of the day
Pink purple
Red yellow
Blomster
Autumn
Waking up
Fruity

Enjoy soft skin with Palmolive Memories Of Nature Berry Picking shower gel, let a beautiful scent & ingredients of 95% natural origin reconnect you with nature.

More info

»